There are several reasons why your electricity bill can be higher than expected.
1. One reason is an underestimated bill in the previous month. Consumers using cumulative meters have their meter readings taken by SP Group every 2 months. (E.g. January, March, May, July)
On months when your meter is not read, your usage is estimated based on an Energy Market Authority approved methodology which takes the average daily use of the last 2 readings, multiplied by the number of days in the current billing period.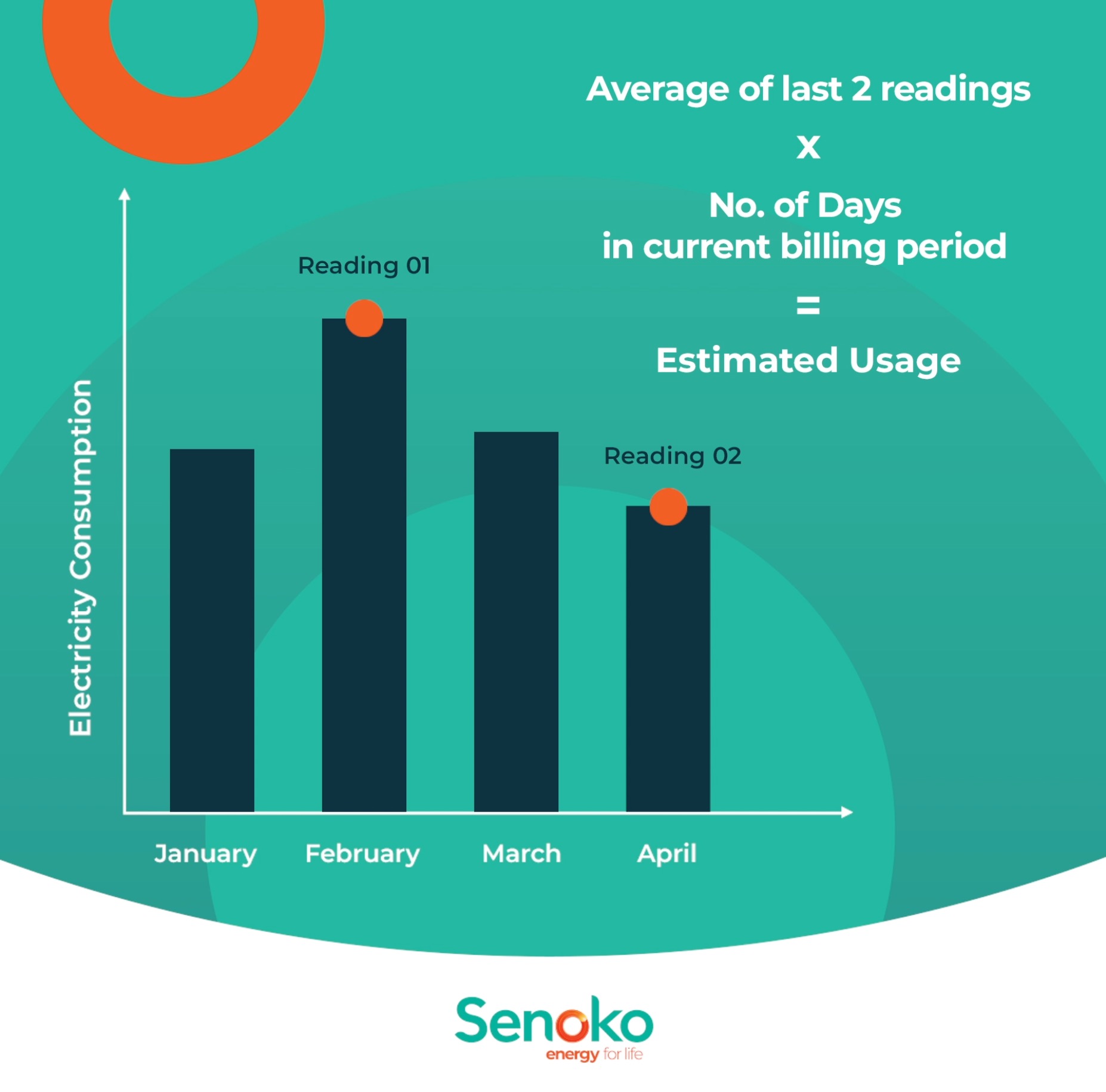 When usage during estimated months are over or undercharged, the balance is brought forward to the following month. Hence, if your estimated consumption was undercharged, this may be why you see higher electricity bills than expected even though your household electricity consumption may be low in the new month.
2. Another reason for higher electricity bills is due to higher consumption. This can be due to factors such as:
Higher usage due to school holidays or more occupants being home during the period
New member in the family (e.g. A newborn baby)
Recent purchase of new additional electrical appliances installed
More frequent baths or higher laundry loads
During the hotter weather from May to August, electrical appliances such as air-conditioners have to work harder to bring down the room temperature to the same desired temperature.
More days in the billing period which can vary from 28 to 34 days.
Regulated tariff changes
Senoko Energy receives your electricity consumption from SP Group for billing purposes, while SP Group is the sole licensed meter reader in Singapore. You can manually submit your meter readings to SP Group through:
Automated phone system
Please call the Open Electricity Market hotline at 1800-233-8000.
Email
You can submit your meter readings (clearly specifying the meter reading and meter number) to SP Group via email.
e-Services Portal
You can submit your meter reading via the Open Electricity Market e-Services portal after you have created an account. Click here to find out how to create an e-Services account.