Our bills are designed to be easy to read and to help you understand your electricity usage.
1) Bill Summary
Important bill information and summary of your contract, account, and amount payable.
2) Summary of Charges
Breakdown of transaction, monthly charges, voucher redemption or credits if applicable, and outstanding charges.
3) Consumption Graph
Monthly breakdown of your electricity consumption for the past 6 months.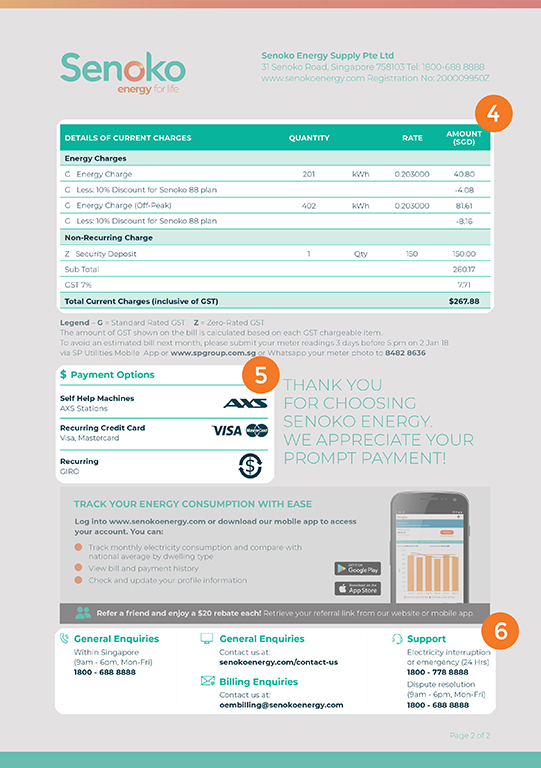 4) Details of current charges
More details on your electricity charges, non-electricity charges if applicable, and discount if available.
5) Payment Option
Payment options for you to make payment for the bill.
6) Contact Information
Contact details and information should you need help for any electricity related emergencies.